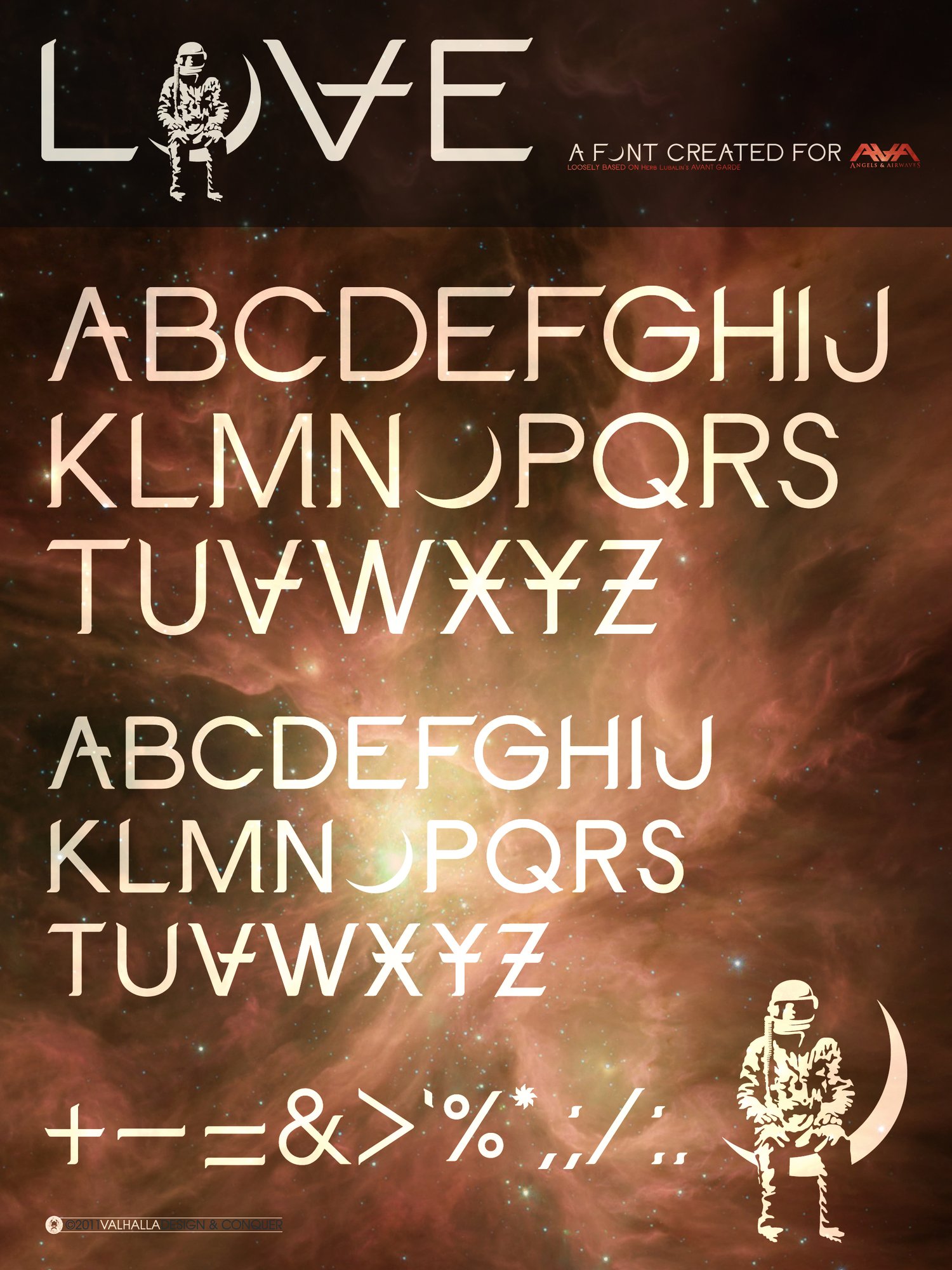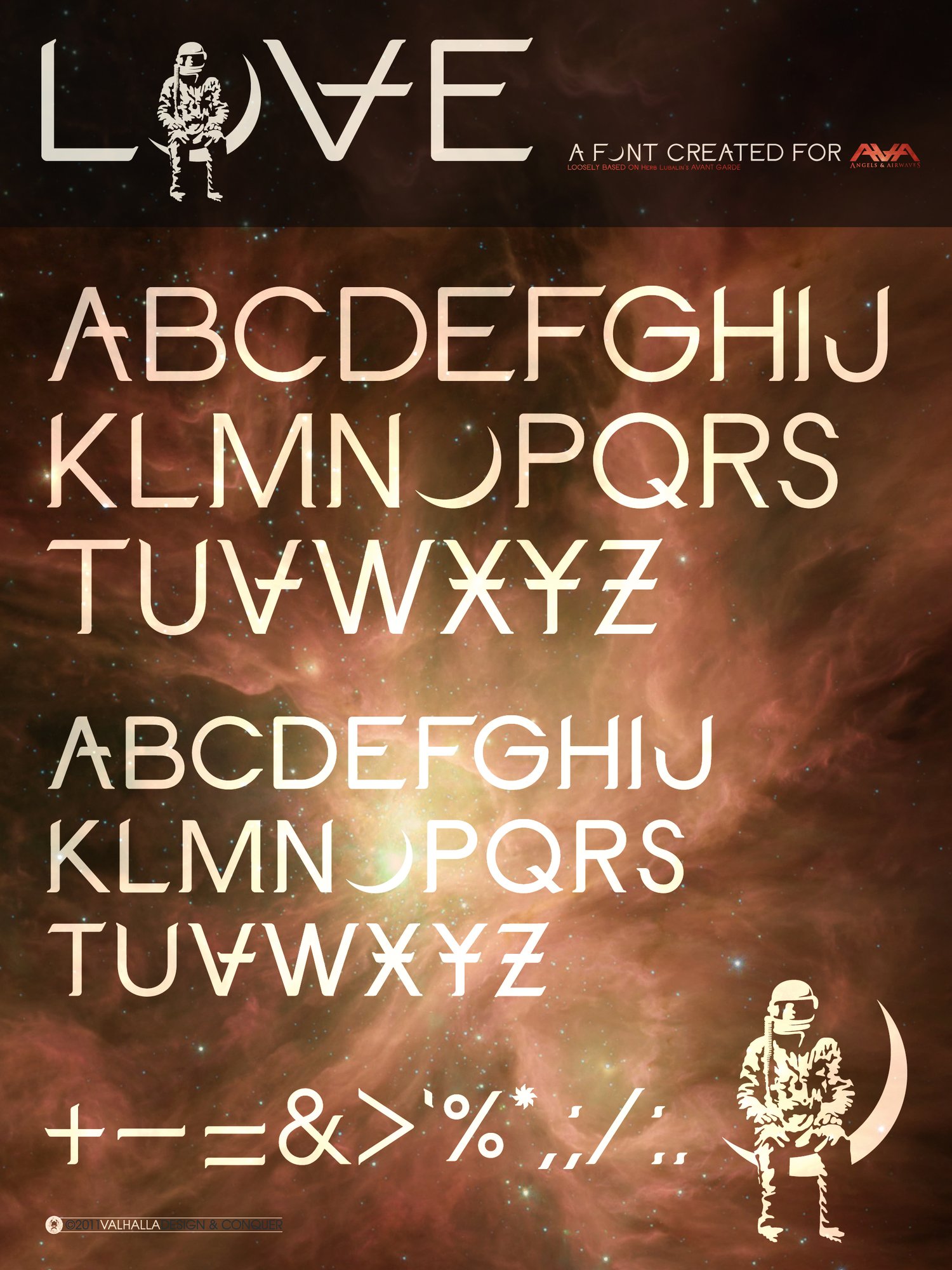 LOVE Font
$15.00
Font created for Angels & Airwaves LOVE album / movie release in 2011.
Includes 3 weights & alternate for each weight. Fonts are ttf format, useable on most modern computers.
Delivery via email shortly after purchase until we get around to creating more & setup a download service.
Hard to comprehend that this is necessary but by purchasing this, you are only purchasing the rights to use the font itself. No rights to reproduce or resell by any means are included with this item, all right to do so remain with the seller (me) forever-ever.